MOT Test Burntwood – Why Choose MJ Motors?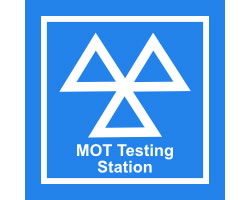 A family run business, based on Chasetown industrial estate, MJ Motors go the extra mile. We have a comfortable viewing area where you can wait for your vehicle to be MOT'd and one of our girls will be happy to have a chat or make you a cup of tea. We are open between 7am and 6pm which means you can drop and collect when it's convenient for you. If you want us to collect your car and drop it back off with you we would be happy to help.
We are a class 4 MOT test station which means we will happily MOT test your small van, any general car up to people carriers and campervans. Call us or drop us a line tell us what you have got and we will let you know if we can test it for you.
Director Mick Lynskey writes: we are lucky to have one of the most comprehensive testing teams in the area. Pete Jackson the MOT bay manager has been with us since 2006, Pete is well know in the area and his attention to detail and customer care is second to none.
Book Your MOT Test Appointment Now
Call 01543 683695 or use our contact form below.
FAQ's
How many qualified testers do you have?
We have four testers.
Can the customer wait while the MOT is performed?
Yes, we have a comfortable MOT test bay viewing area.
Can the customer have tea and coffee and a chat while they wait?
Yes, we encourage it.
How about repair work, can you carry out all MOT repairs and perform a re-test?
Yes, we have full repair facilities available.
How much does a re-test cost?
There is no charge for a re-test.
Can you collect my car and return it?
Yes, in the local area we are happy to collect and return.
About MOT Testing
The Vehicle Standards Agency (DVSA) states that you must keep all vehicles that are driven on the road in a roadworthy condition. The UK MOT test makes sure that your vehicle meets the environmental and road safety standards.
For more information on the parts of your vehicle that we will test during the MOT please refer to this document "Your car and the MOT"
Please note: an MOT test isn't the same as a service it doesn't check the vehicles general mechanical condition.
When do I start and how often do I need to have an MOT test?
Once your vehicle is three years old you must have it tested every year. If more convenient you can renew your MOT up to a month beforehand, if you have a current test certificate the earliest date you can have your vehicle tested is printed on the pass certificate.
MJ Motors are a valid MOT testing station and we display the the blue sign with 3 white triangles and are authorised to carry out your MOT.
What if my MOT has expired?
You can be prosecuted if you are caught driving your vehicle without a valid MOT. The only exception to this is if you have already booked an MOT test with the testing station.
Call us on 01543 683695 or use our booking form above.